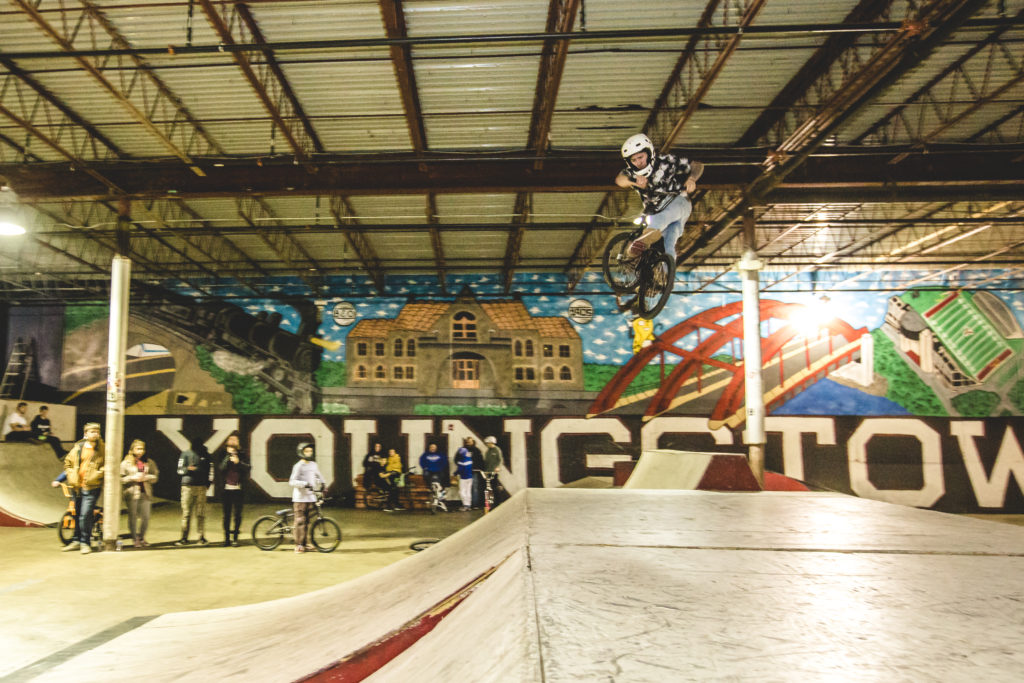 JUDGES
Josh Orr |Eric Halferty |Nate Hecke
Words: Rich Hoppe | Photos: Teddy Pieper
---
The stage was set once again in Youngstown, Ohio for the 6th annual "Battle for Midwest BMX" amatuer contest series brought to you by Wonder Wheels BMX and Hoffman Bikes!
Stop #2 in The Battle for Midwest BMX came with a chilly Saturday afternoon inside Wedgewood Ramps. A few of us decided to hit up The Wheel Mill in Pittsburg, PA the night prior to the contest and for those who have not been we highly recommend it for keeping your BMX mind sane!
The day began as it always does around contest time, people getting as much practice in as possible as we prepped the sound system and prepared for the afternoon of BMX mayhem in Ohio!
---
Click here for the standings from Wedgewood along with the Series Points Update.
---
Beginner Class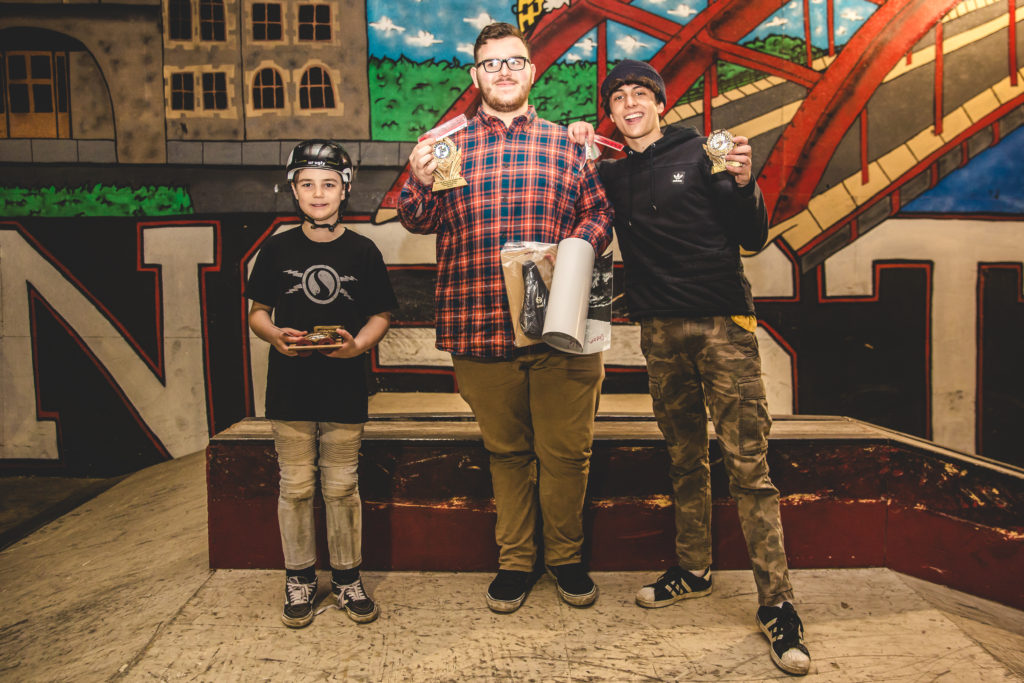 The Beginner was rip roaring and ready to get the crowd going full speed as they delivered a best of 2 – 45 second runs. We had a rowdy bunch on hand as the runs were completed the judges tallied up the points to see where the points would end up. Daniel Sinclair ended up with the win by showing off a bit at his hometown skatepark by clearing the box with a smooth 360! 1st place from the Fort Wayne stop, Wyatt Inmon ended up sneaking in the #2 spot, while 1st timer Justin Frankford slid in for the the final place on the podium!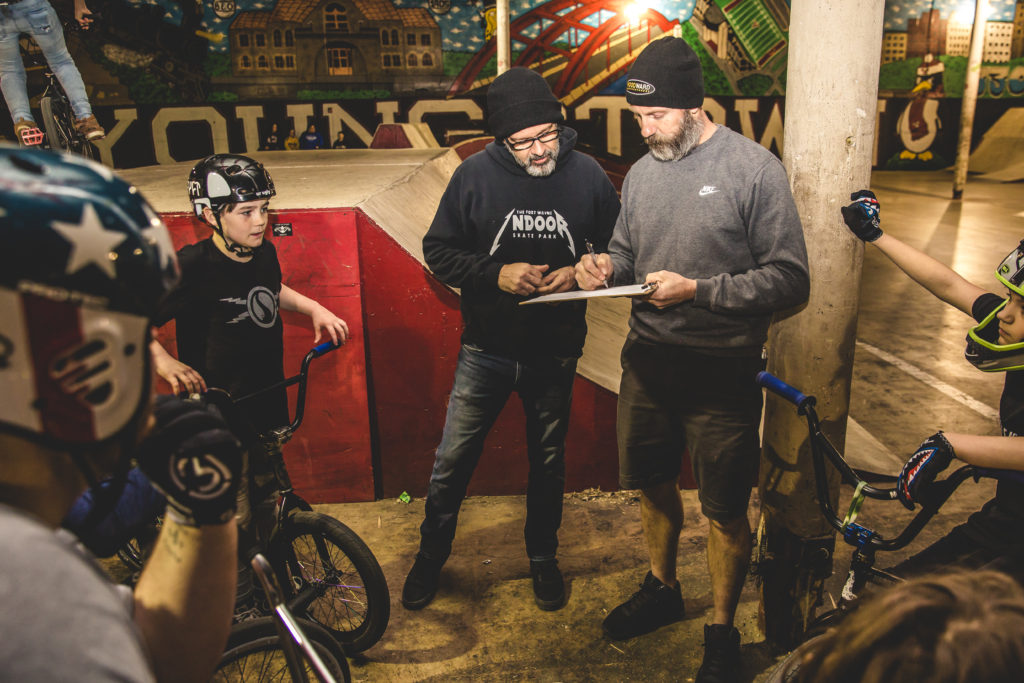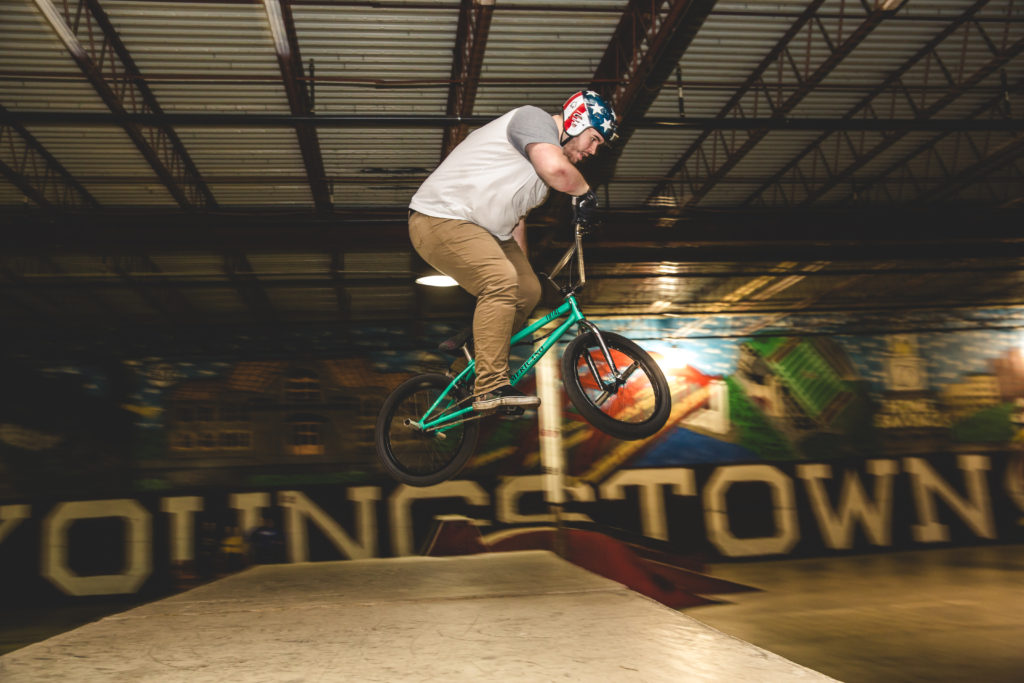 ---
Novice Class
Novice folks were at it once again as we mixed it up to reach the top 3 at stop #2! Trevor Bigelow was the recipient of the Autographed post of one Mat Hoffman. The class was going ape as all the riders were throwing down for the final judgement was given and we ended up with two locals, Johnny Lawrence & Danny Marciniak taking 2nd & 3rd. The battle for the overall points continues as we battle on in South Bend on March 16th!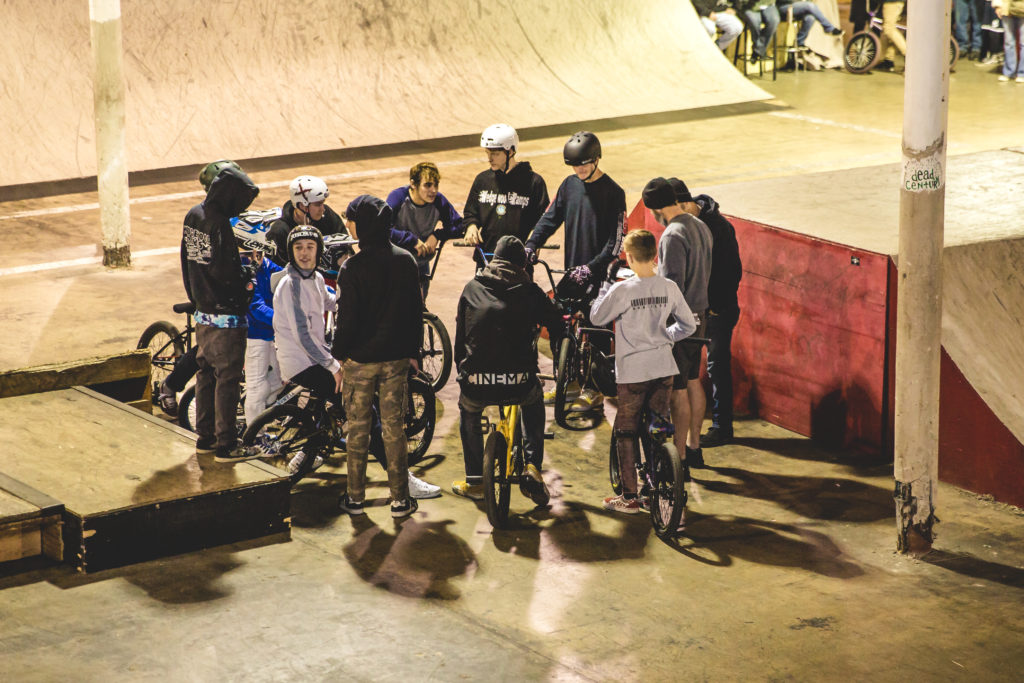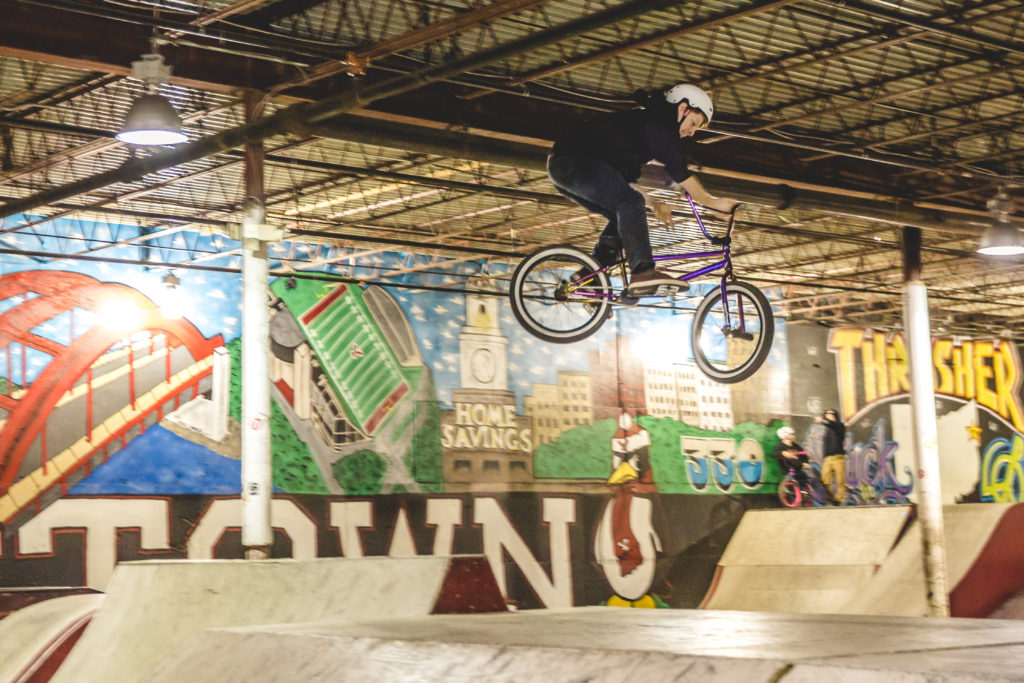 ---
Expert Class
Expert Class went off after we gave out the award for the Beginner & Novice types to get them out of the frigid temps inside the park. We were delighted to watch Mr. Ryan Hall rip up Wedgewood Ramps with a clean & very stylish attitude (His 1st Competition also) 2nd and 3rd place went to long time supporters of the BFMW Mr. Worgman doing work and our buddy Reece Sergina for making the trek all the way to Youngstown. We can't wait to see what these dudes are going to bring in South Bend at Stop #3!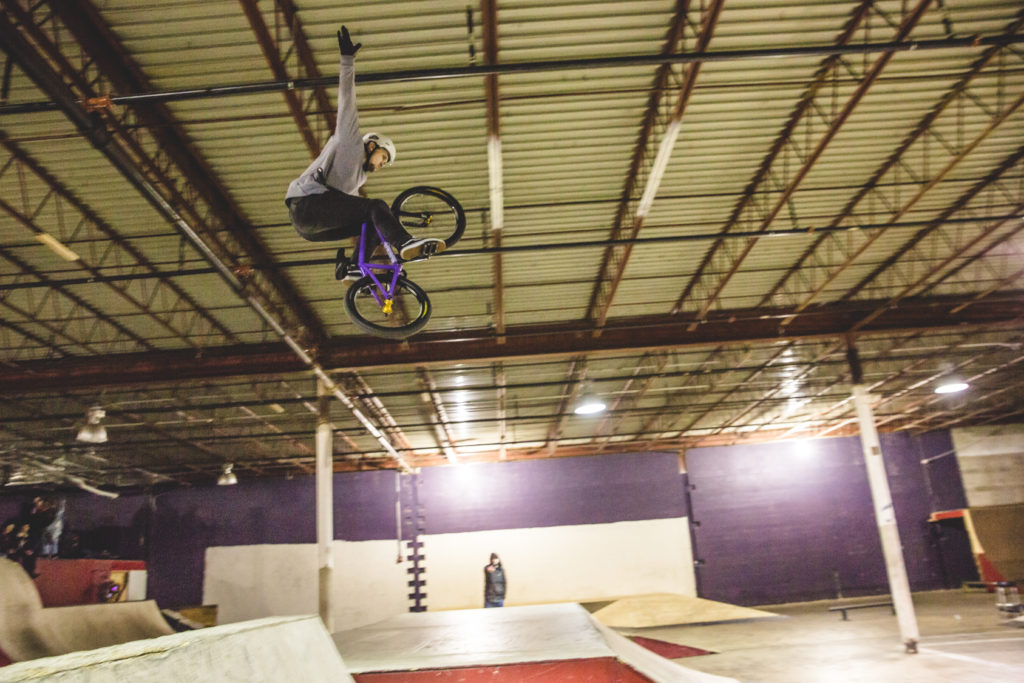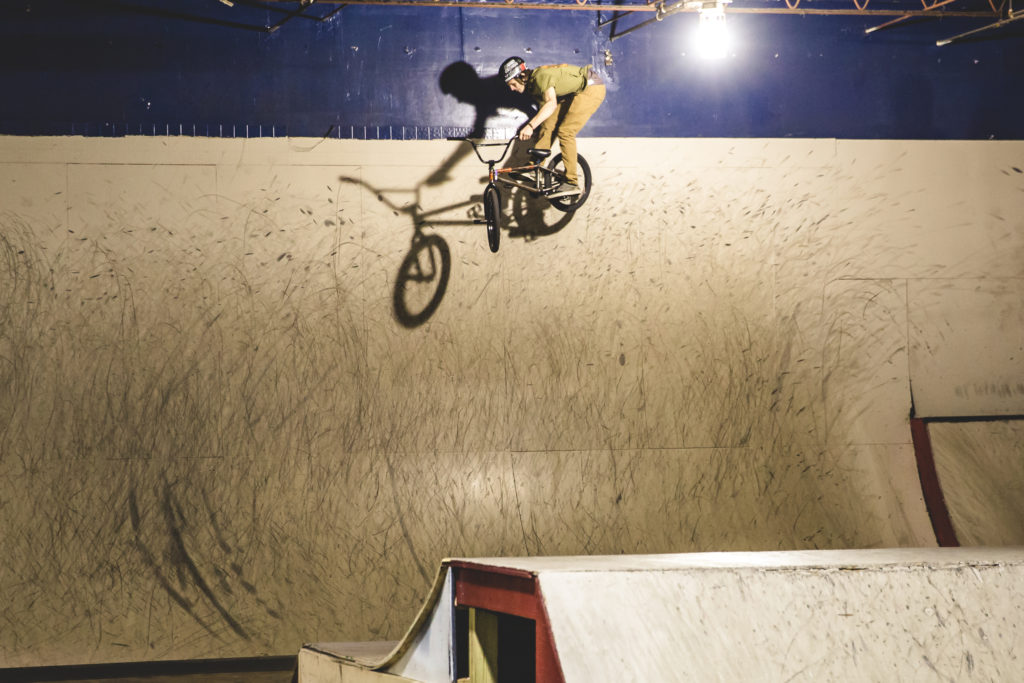 ---
Open Class
---
Please remember to tag Teddy for his efforts in your photos, and remember to tag @bfmwbmx @wwbmx @hoffmanbikes and use the hashtags #BFMWBMX #HOFFMANBIKES #WWBMX #MIDWESTIN
Next Stop:
The Kitchen BMX & Skatepark South Bend, Indiana on 3.16.19