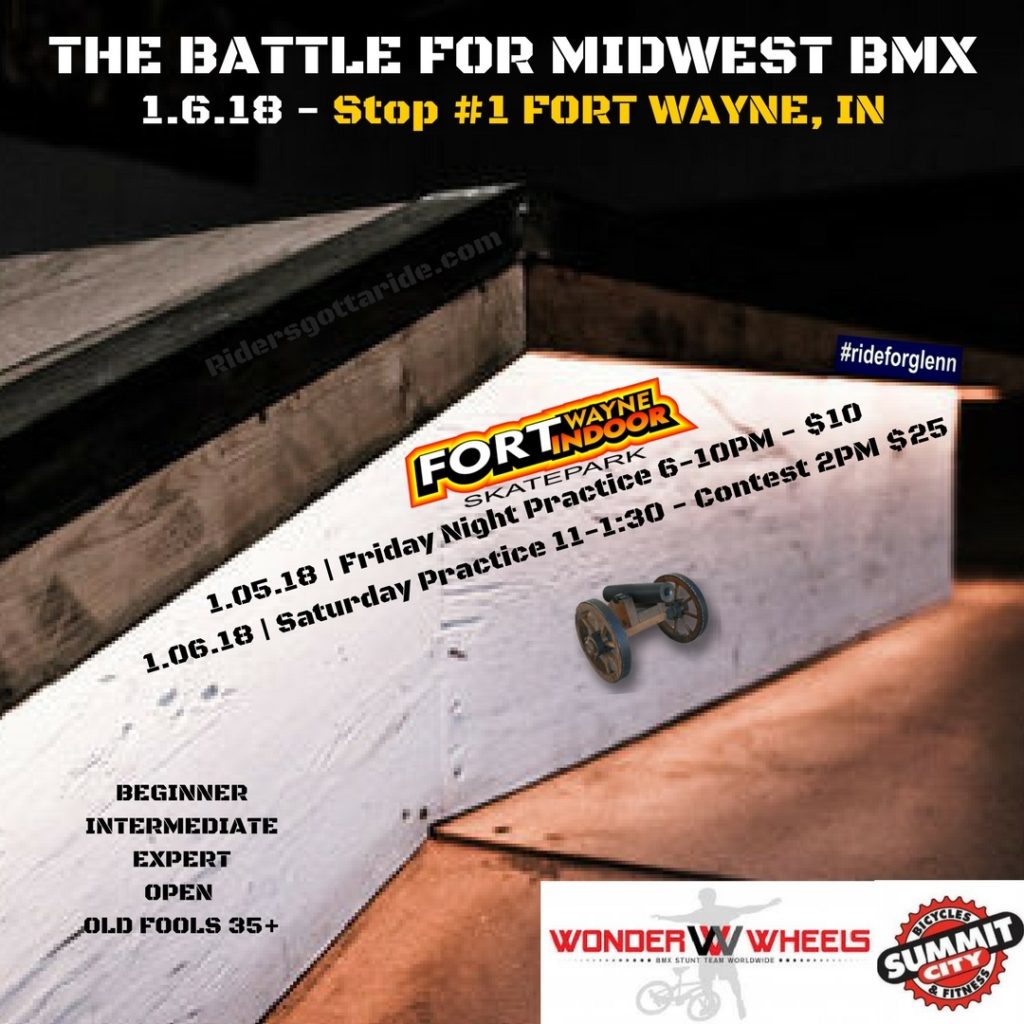 Yes indeed folks, it's back to that time of the year when you can smell the gun smoke in the air.  Time to put on those big boy pants and get to The Battle for Midwest BMX for all the fame and glory! (Actually a trophy and a bunch of great memories)  The Battle Series started five years ago, the idea and concept was to provide something fun for us BMX minded people to do over the winter months.  We support local skateparks around the midwest area and we provide a positive and overall great environment for the entire family to come out and enjoy.  The battle series is designed 100% around having fun and enjoying the sport that brings all of us so much joy.
The year 2018 will bring us even more fun and good times as we push each other to the next level by competing against one another in the 5th annual Battle for Midwest BMX!  I am stoked beyond belief that you all made this possible for the past 4 years and am ready to continue this contest well into the future.  I thank each and every one of you who comes out to spend a day with some rowdy ol BMX'ers!
Happy New Year and I cannot wait to see everyone in Fort Wayne, Indiana this Saturday as we kick off 2018 in true BMX style!