Hannah Roberts – Super Clean Tuck No-Hander
 The 1st Annual Battle for Northern Indiana is in the books!  This time we are at The Kitchen BMX & Skatepark in South Bend Indiana, home course of the Maddog himself, Brett Banasiewicz!   I want to personally thank each and every person who helped make this amateur contest series become a reality.
The day started off with practice bright and early on a Sunday morning, I saw a bunch of familiar faces with the entire Kitchen crew getting things ready for go time. Right around start time, we had an incident involving our winner from the Expert Class at stop #1, Dalton Edwards.  Dalton took a very serious crash that landed him in the local hospital for over a week at his point.  A very scary moment for everyone, especially Dalton's entire family who supports him and his BMX 100%.  Please keep Dalton and his family in your thoughts and prayers, keep sending him positive vibes and I have no doubt, he will make a full recovery!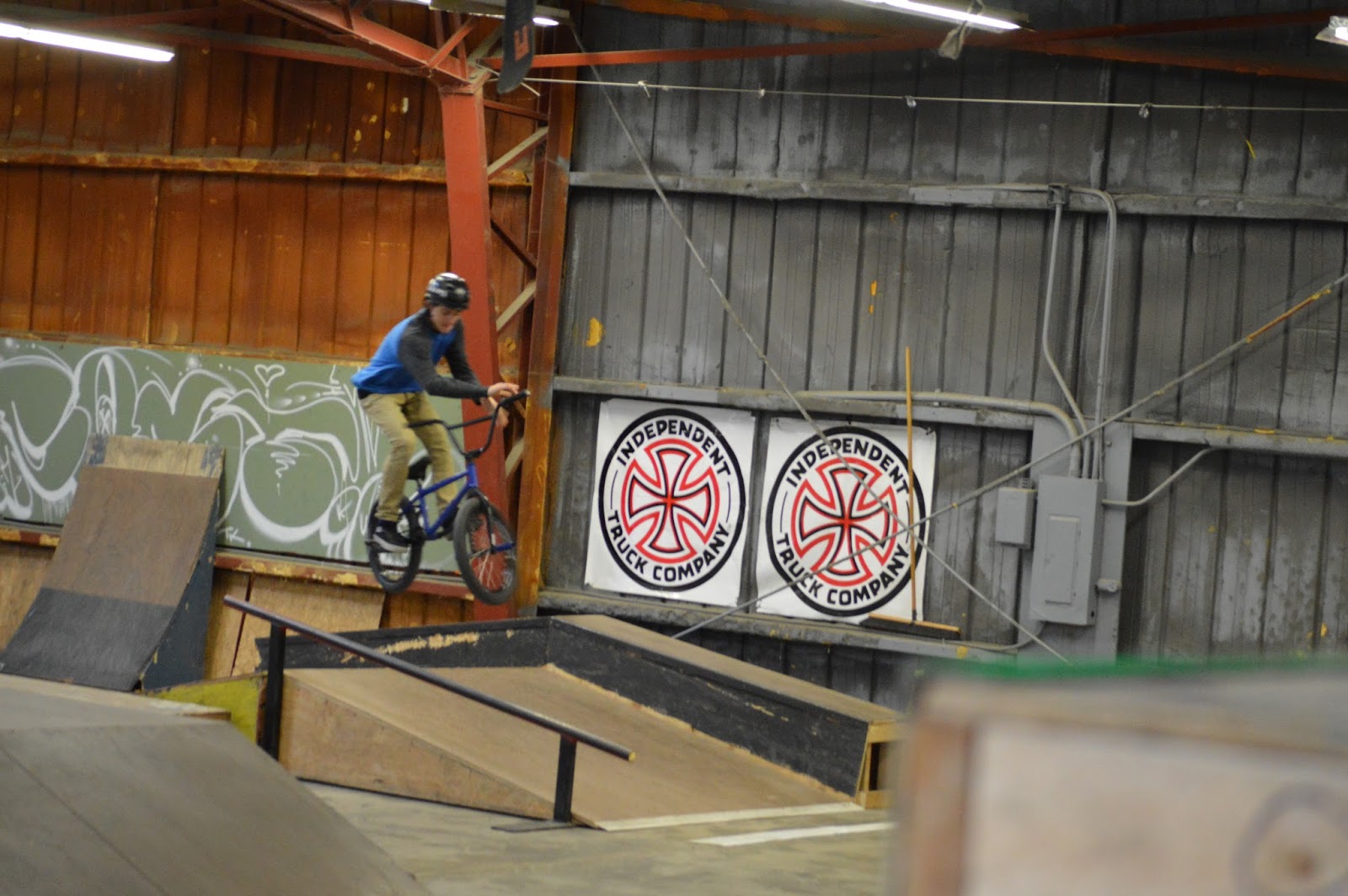 Dalton Edwards – Winner from Stop #1
  We started out the day once again in true Indiana style with a game of Foot-Down.  This a a game that we developed in the late 80's to work on our balance and overall bike skills.  Basically you put everyone in a confined space and you try to take each other out!  It was a great way to get everyone pumped up and have a blast on their bikes.  We had epic battles and Brett won the 1st two rounds, the winners all received a prize from Dan's Comp!  We had 6 rounds of foot down, always a blast!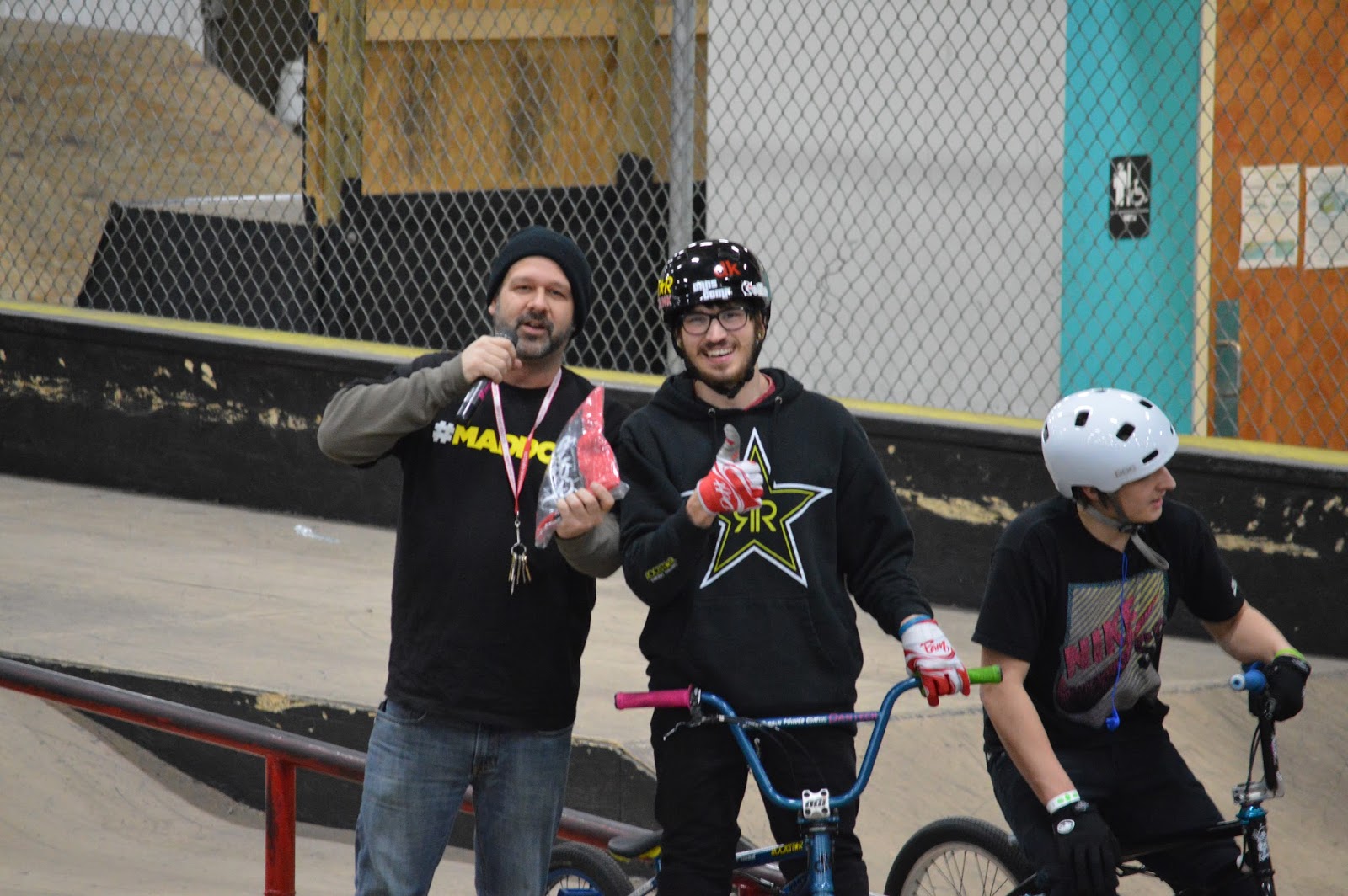 Brett Banasiewicz is no stranger to winning, he won the 1st two rounds of Foot-Down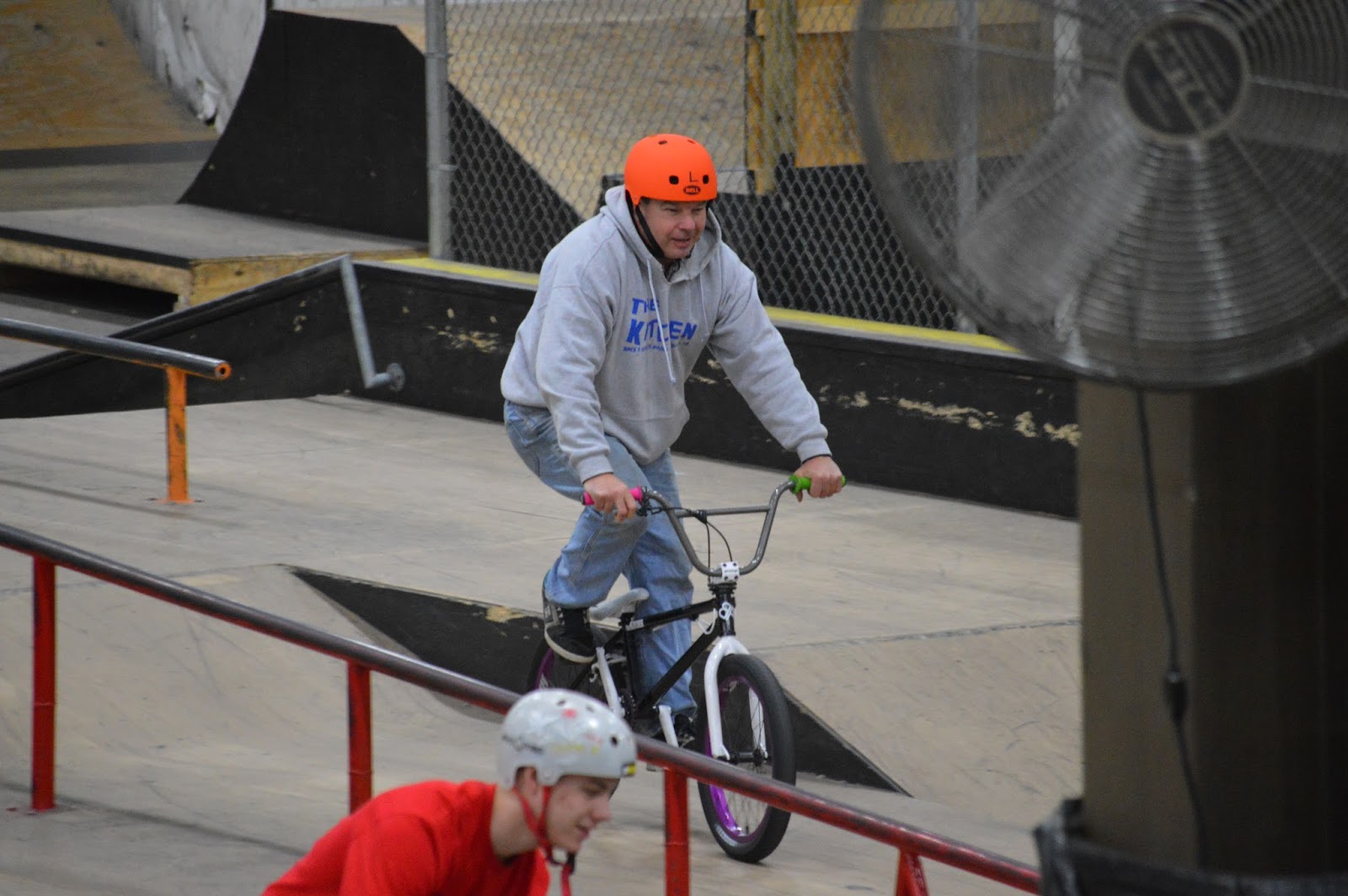 Brett's Dad, Bill Banasiewicz, couldn't resist jumping in on the Foot-Down Action, ean easy target with the orange lid!
Down to the wire between Chris Gerber, Mad Dad, and the Mad Dog himslef was the last on to put his foot down
Jordan Bowen "aka: Triple J" doing some work in the Foot-Down comp for a Dans Comp Draw-String Bag!
Directly after the Foot-Down contest, we got straight ino the contest with the Beginner and Expert Classes running together, but scored in their own class.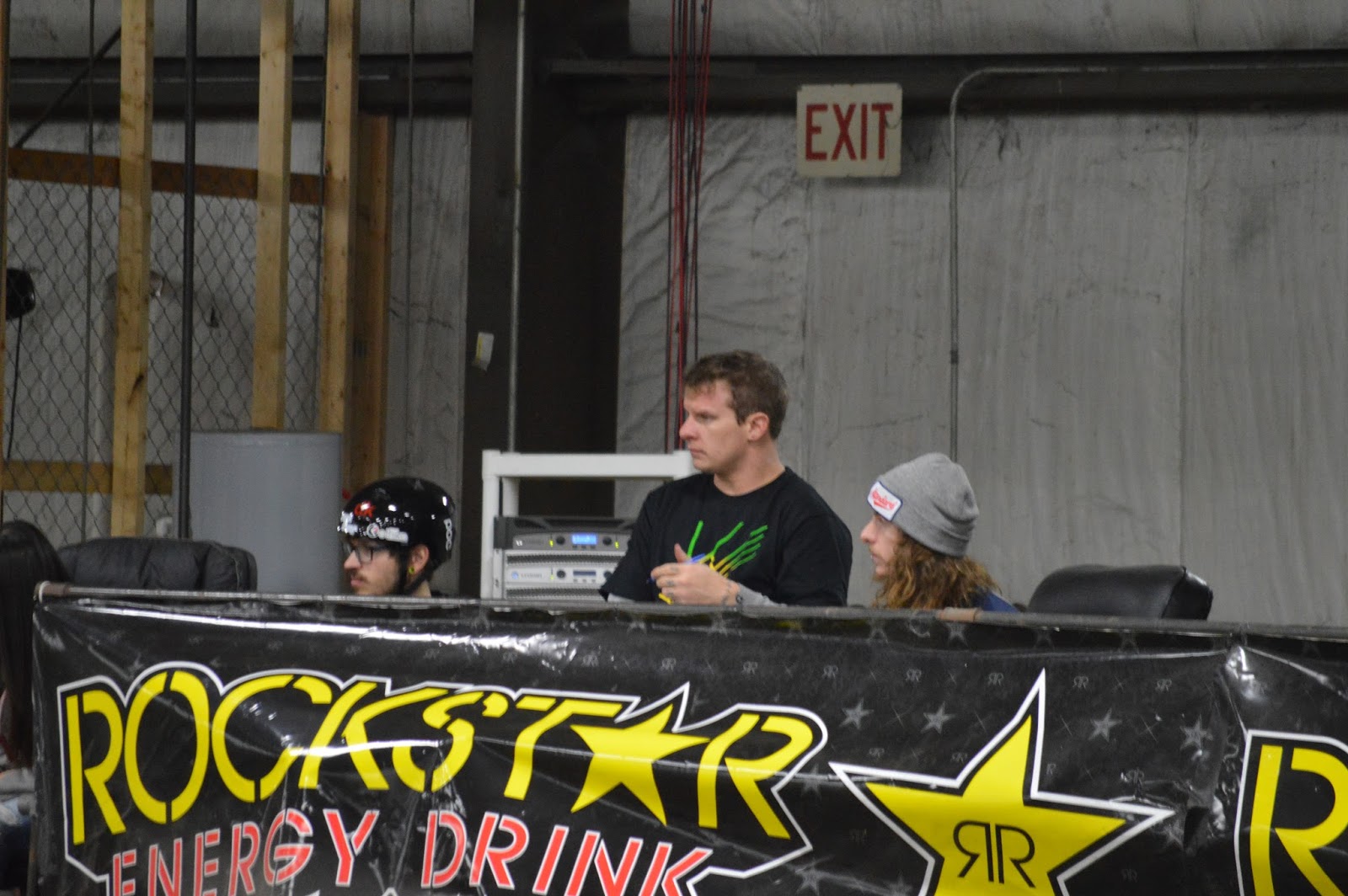 The Judges: Brett Banasiewicz – Chris Gerber – Glenn Salyers
The Beginner Class was taken over once again by Niko Vanderheyden who earned a $50 gift card from Dan's Comp and a free pass to the big show on March 23rd at The 3rd Annual Kitchen Pro/AM!   2nd Place went to Blake Young, as he stepped up his game a bit from the Fort Wayne Stop. Dalton King rounded out the top three, congratulations to these riders as they are the future of BMX!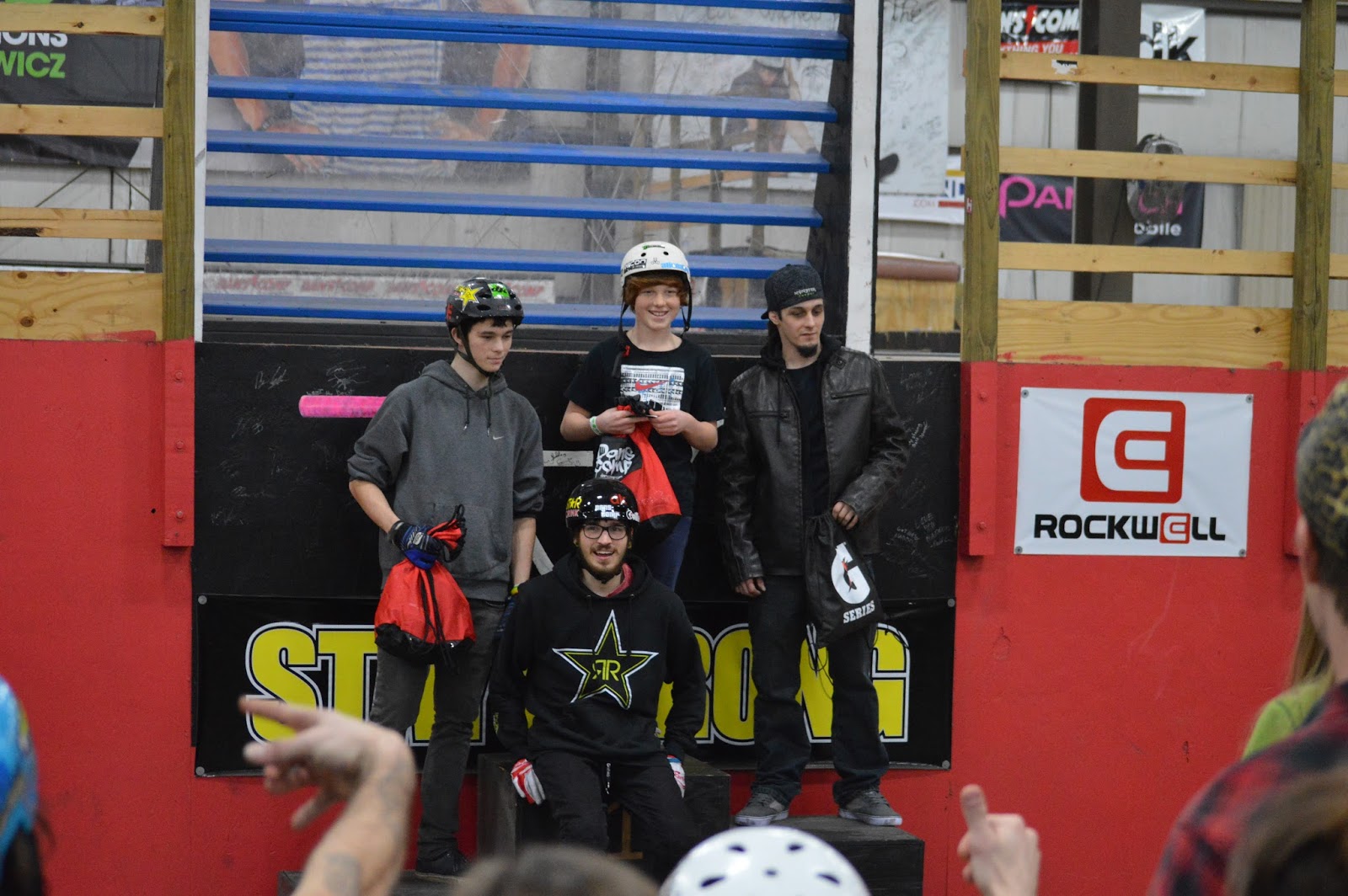 Brett B. with Dalton King (3) Blake Young (2) Nico Vanderheyden (1)
The Expert Class showed no signs of slowing down as these riders showed off some skills and made the crowd go nuts!  John Berli topped the podium by impressing the judges with clean and energetic runs, followed closely by Dave Jenkins who tore the street section up all day long.  3rd Place, with honors goes to Hannah Roberts, the ONLY girl competing today!  Hannah rode fantastic in her runs as well as all of the riders in Expert Class.  John takes the win and a $50 Dan's Comp Gift Certificate!
Brett B. with Hannah Roberts (3) Dave Jenkins (2) John Berli (1)
  The Open Class was definitely one to watch, The Kitchen is definitely built for speed, and the guys in this class were out for fun, they all had a blast putting on a show for everyone in attendance.  After all this series is all about fun, and having fun on a little bike is what we do best!  The action was heavy and the riders were one upping each other till the very end.  The victory ended up going to Gage Leiter, who highlighted his final run with a 3 Double Truck!  2nd Place went to a well deserved Devon Fish who landed his 1st ever 720 during the comp!  3rd Place ended up going to an amazing rider who definitely knows how to have a great time on two wheels Hank Kujawa!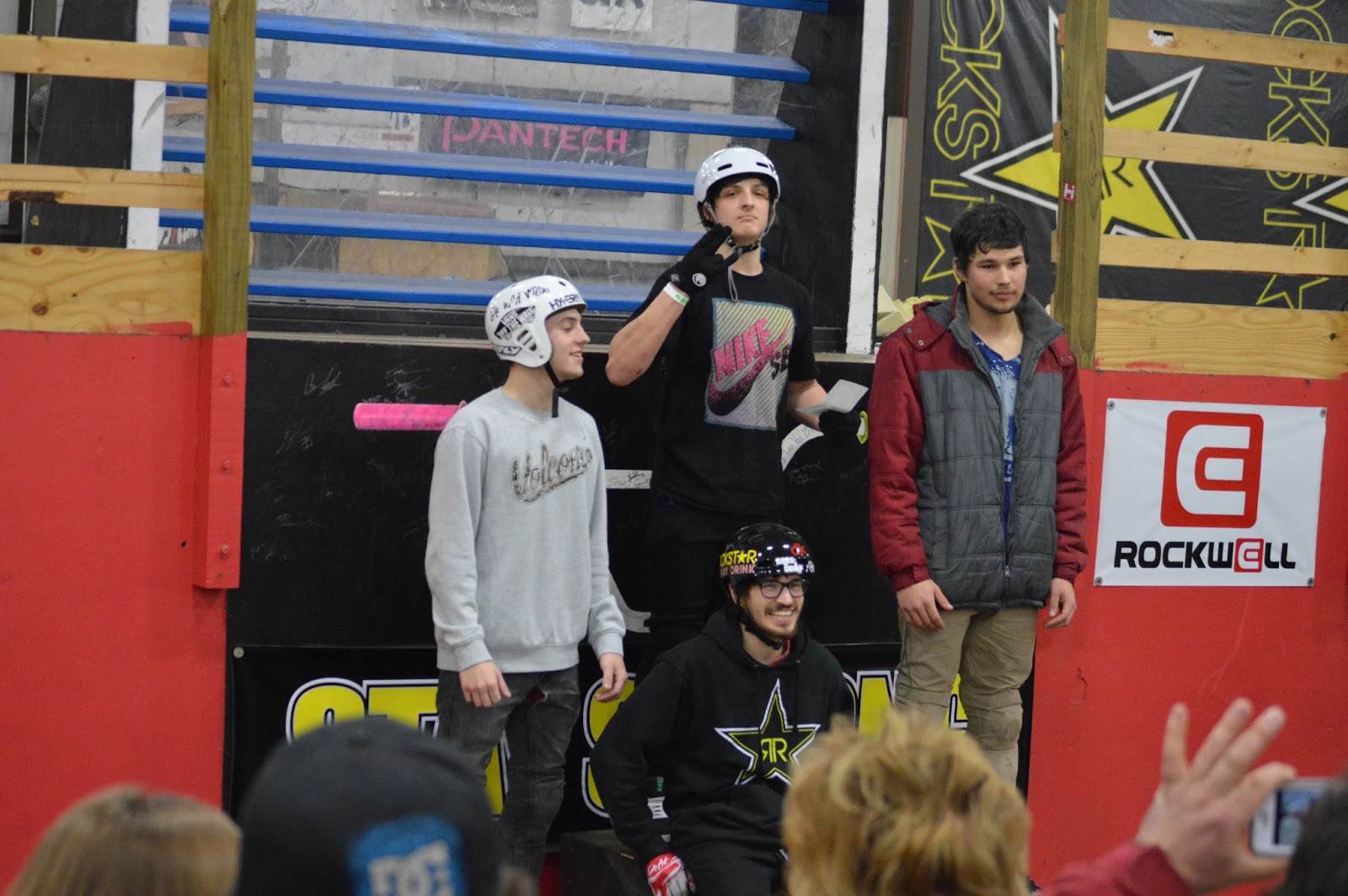 The Maddog with Hank Kujawa (3) Devon Fish (2) Gage Leiter (1)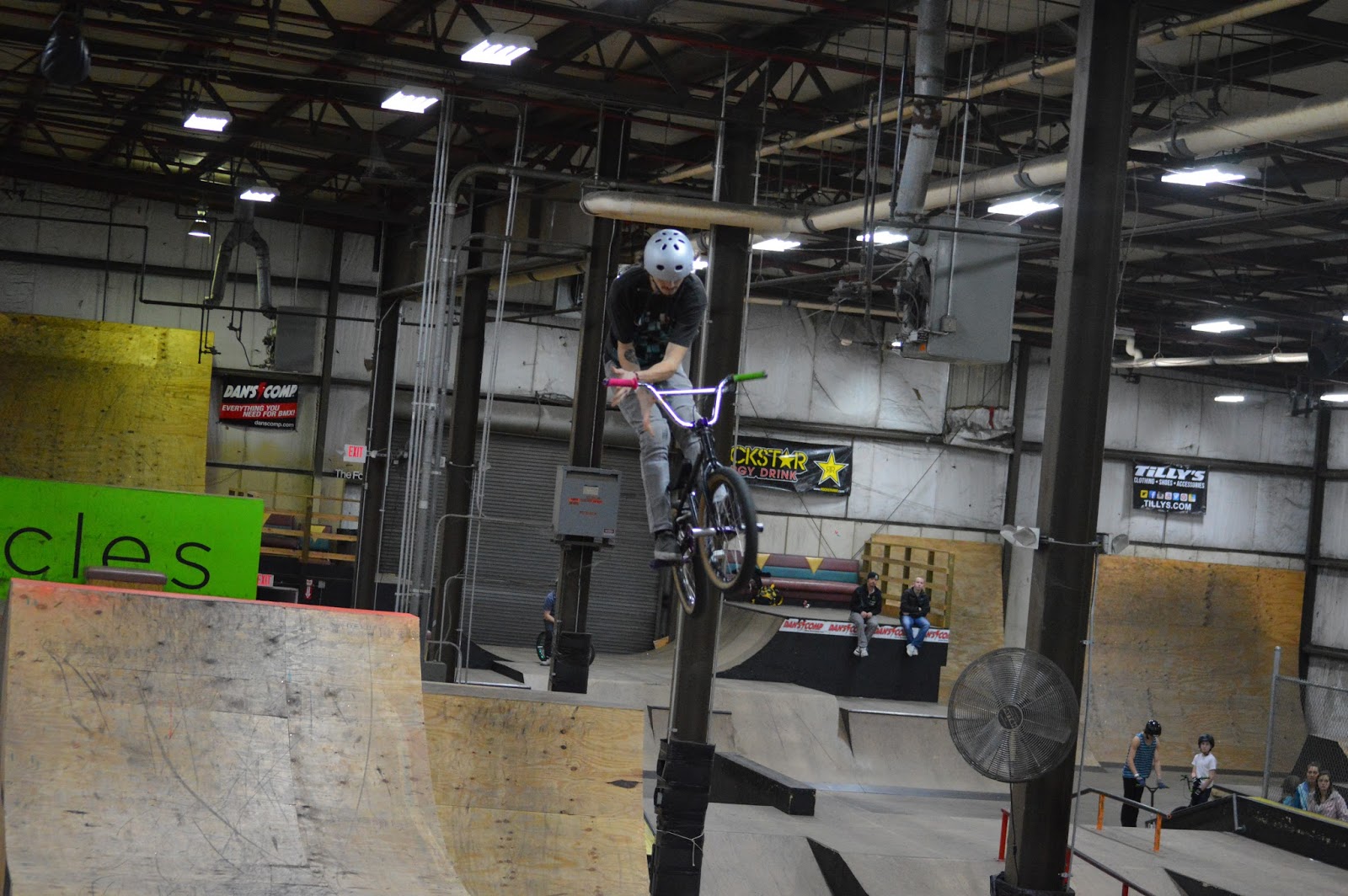 Scotty Kline – Barspin
Devon Fish – 720
Chris Gerber & Hank Kujawa – Reppin' Solution Action Sports
Danny Rumple – Tuck No Hander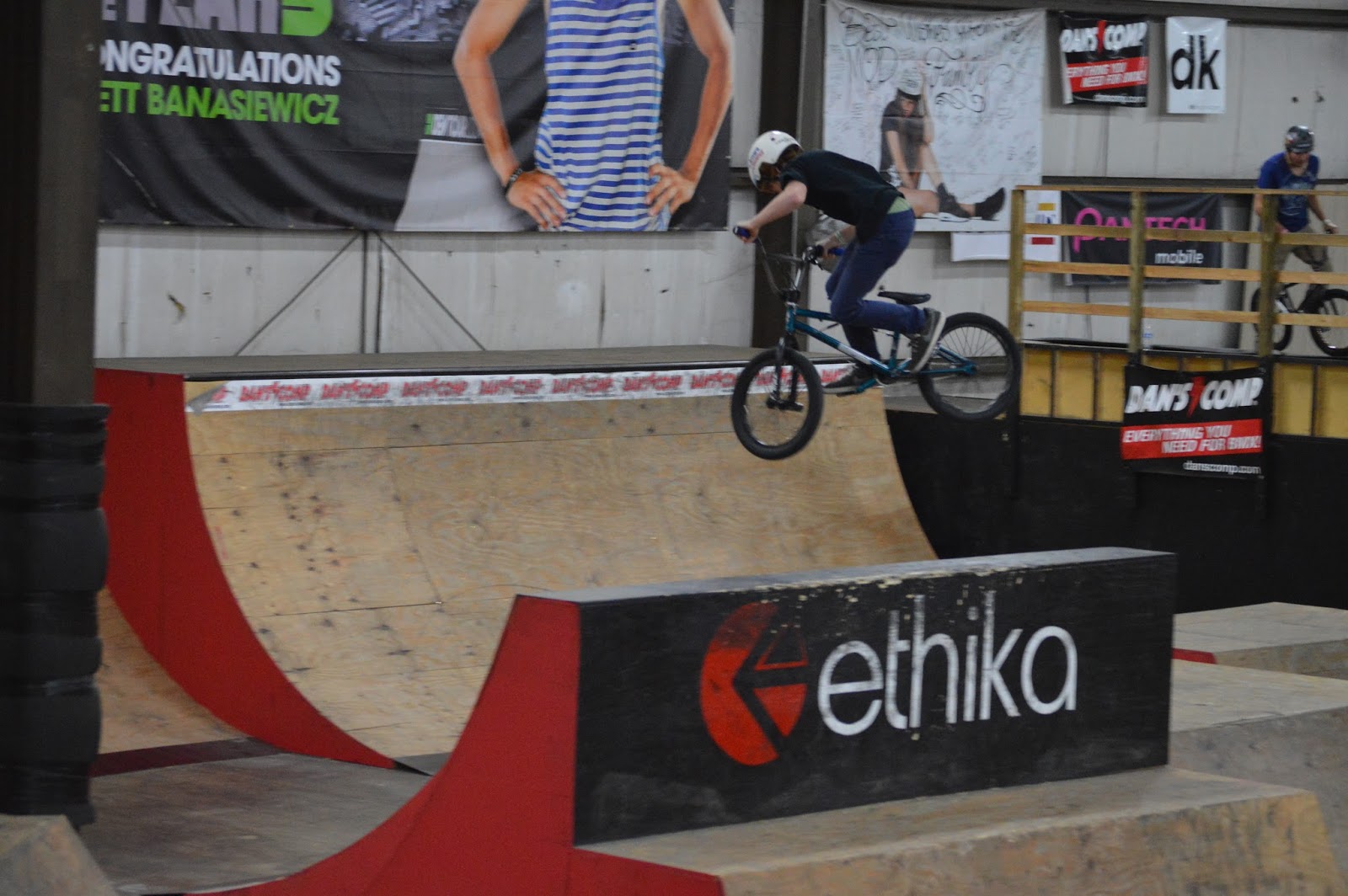 Nico Vanderheyden – Step Up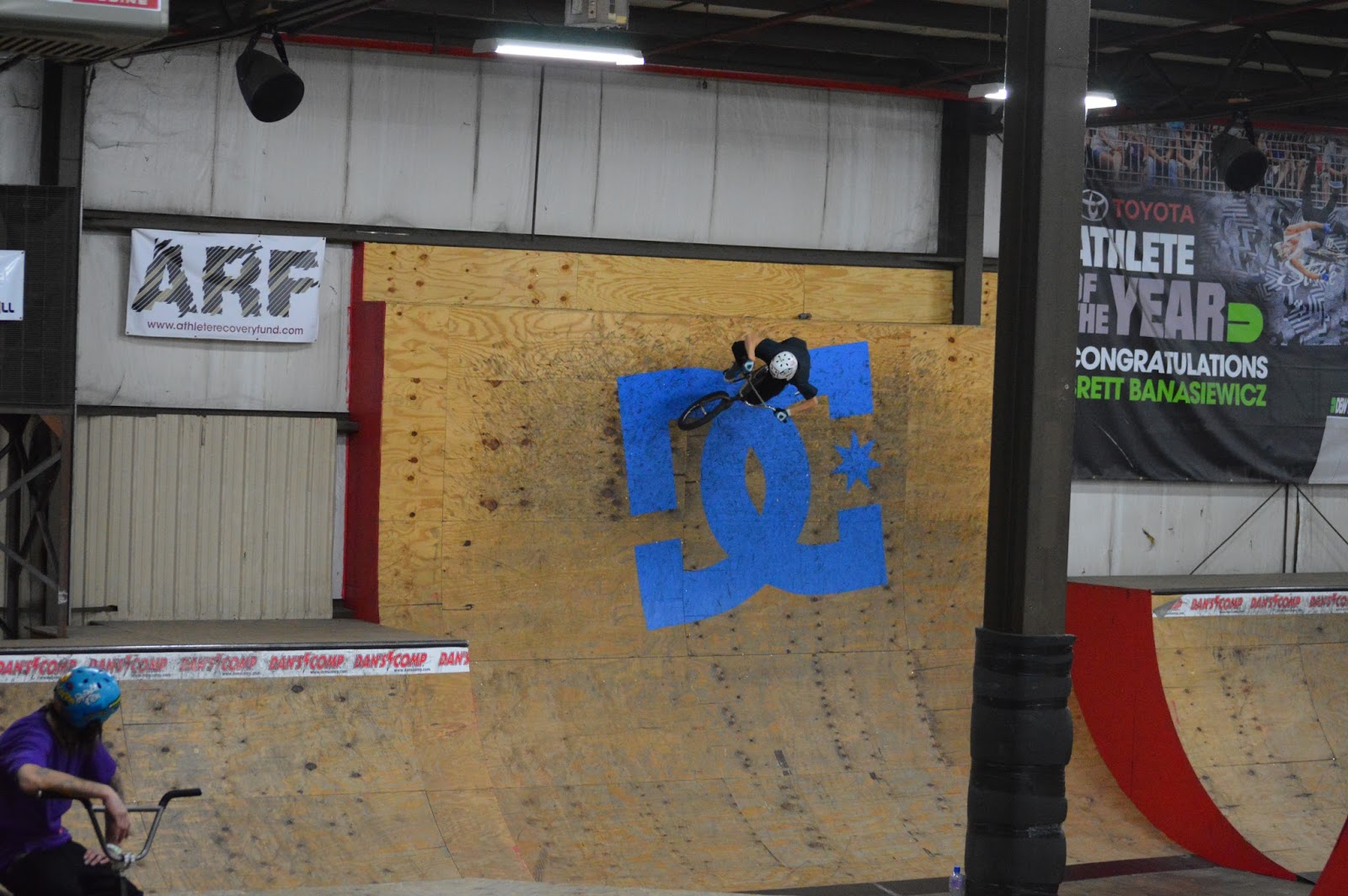 John Berli – Wall Ride at the Top!
Dave Jenkins – Turndown over the Hip
Hank Kujawa – Superman Seat Grab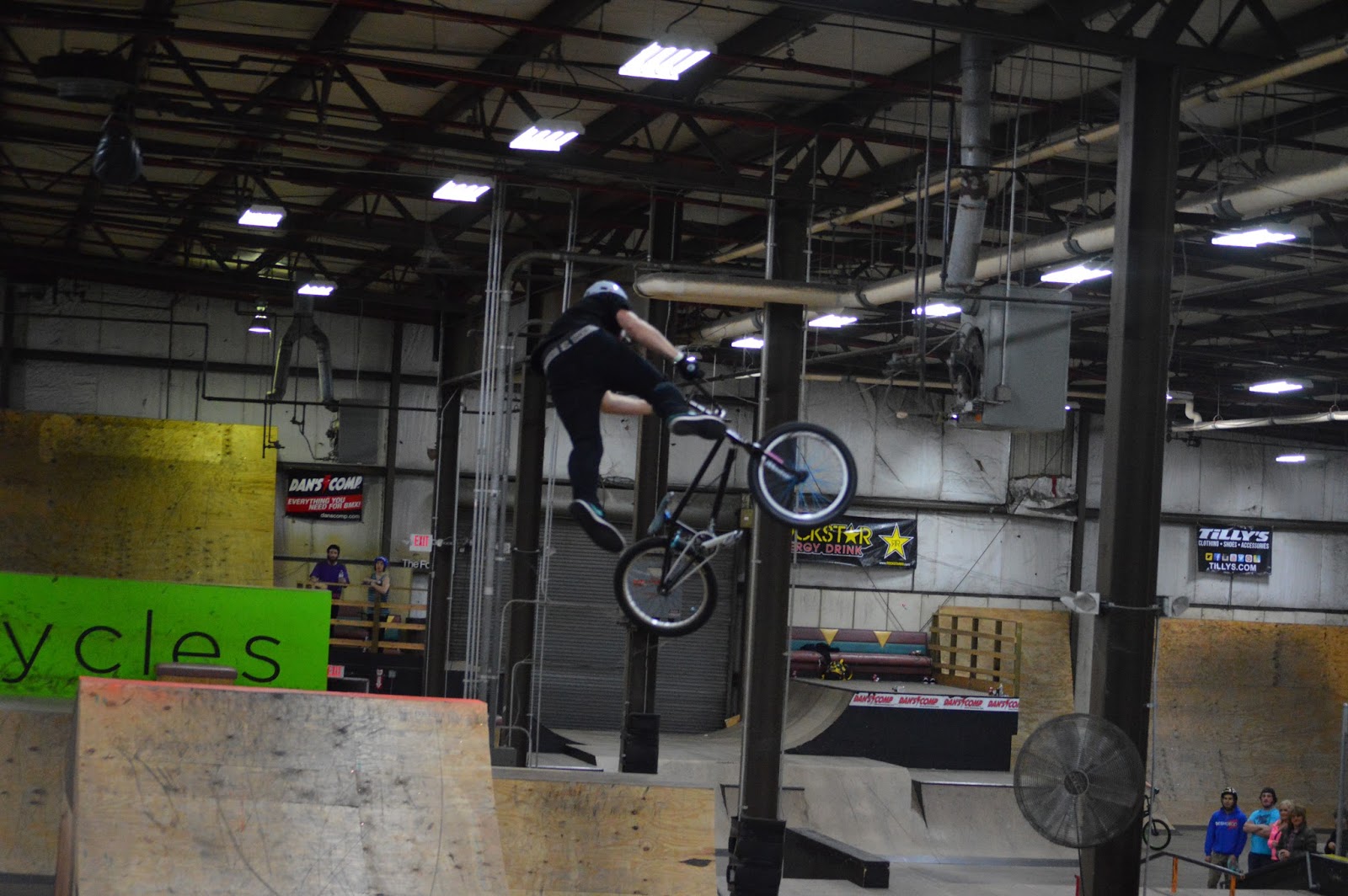 Gage Leiter – 360 Whip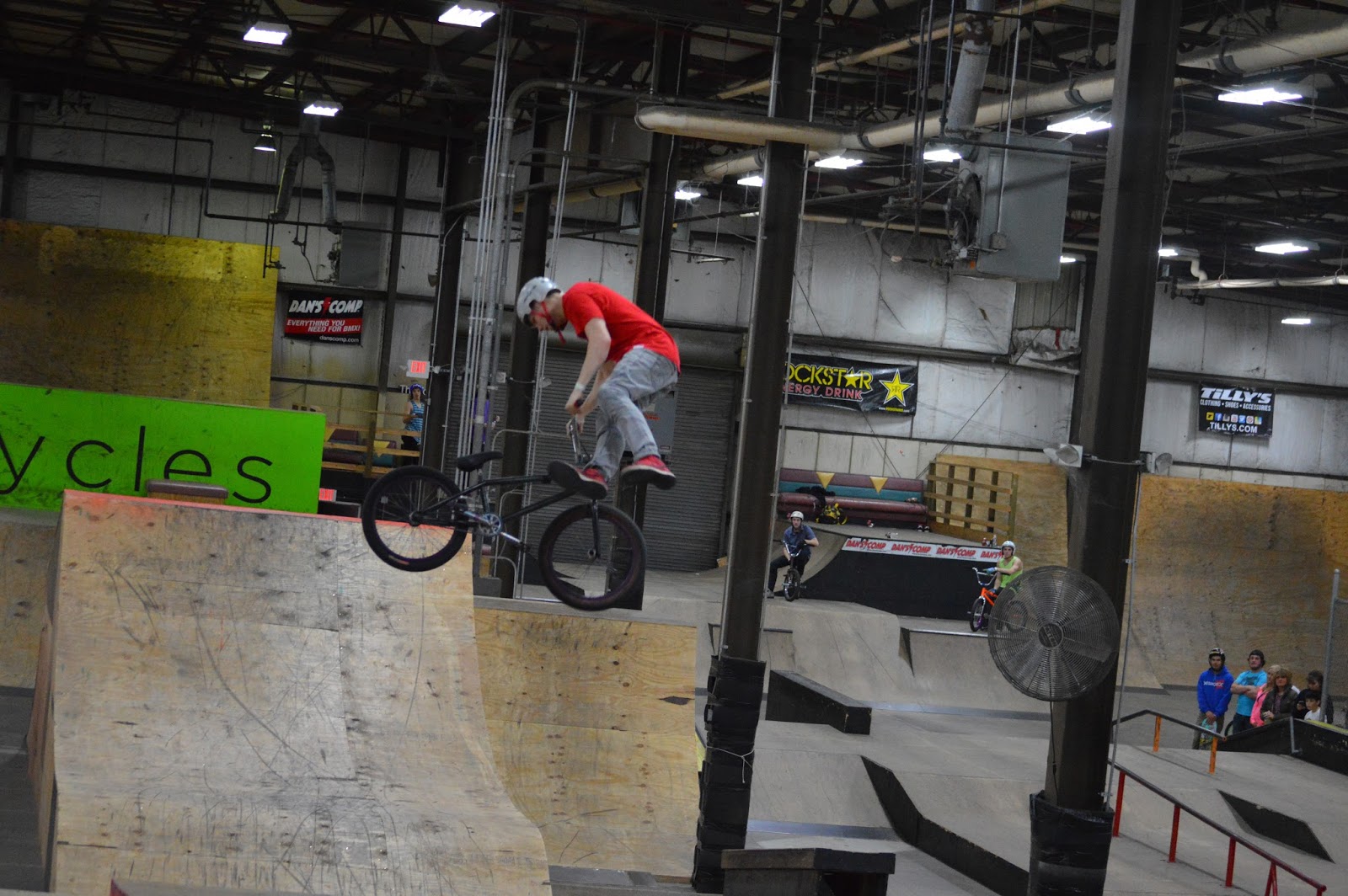 Jordan Stark – 360 Whip
Brett Winning!
Gage Leiter – 360 Double Truck Driver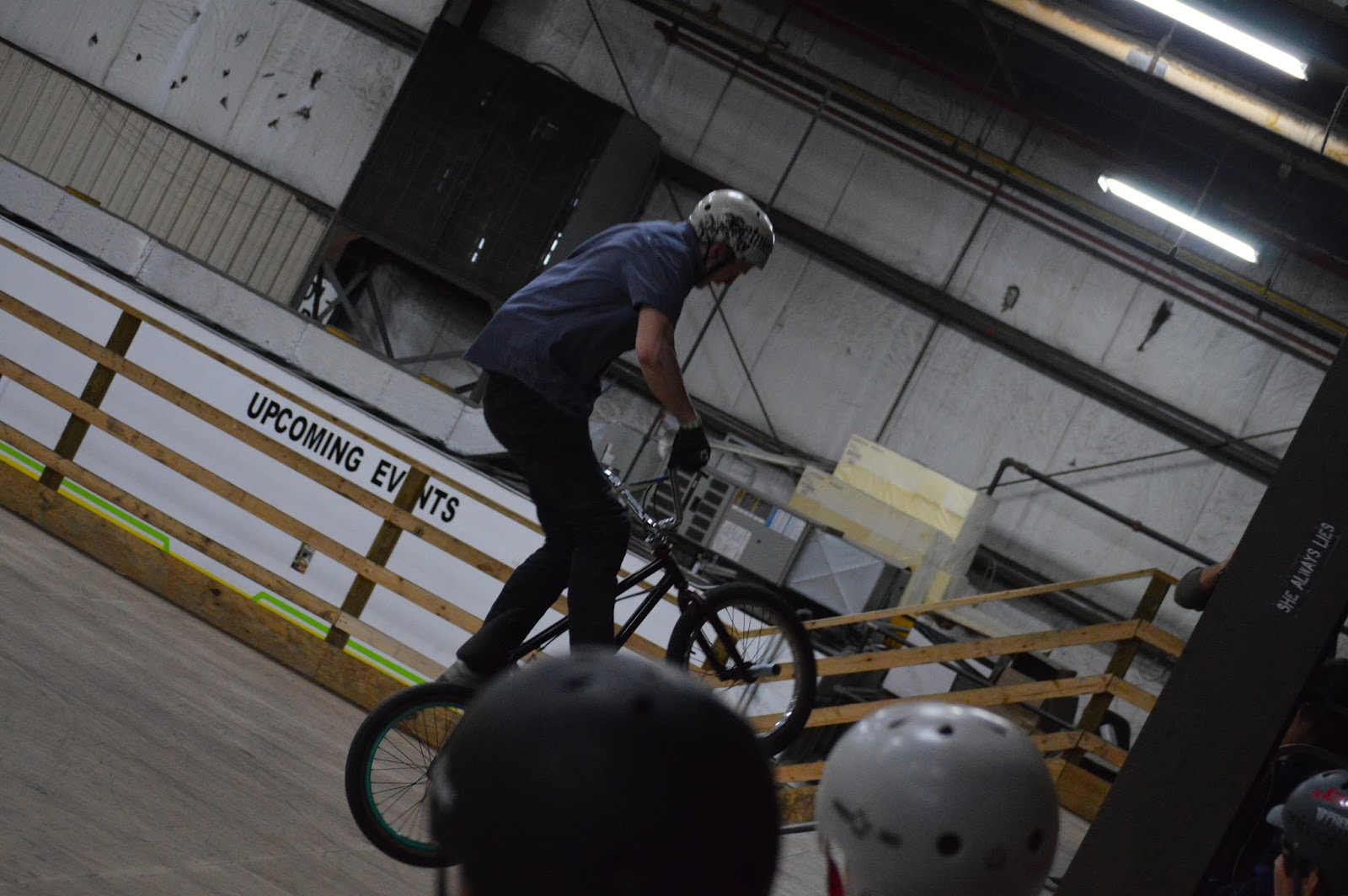 Sean Lynch – 540 Ramp to Ramp Transfer
Gage Leiter – Tailwhip Air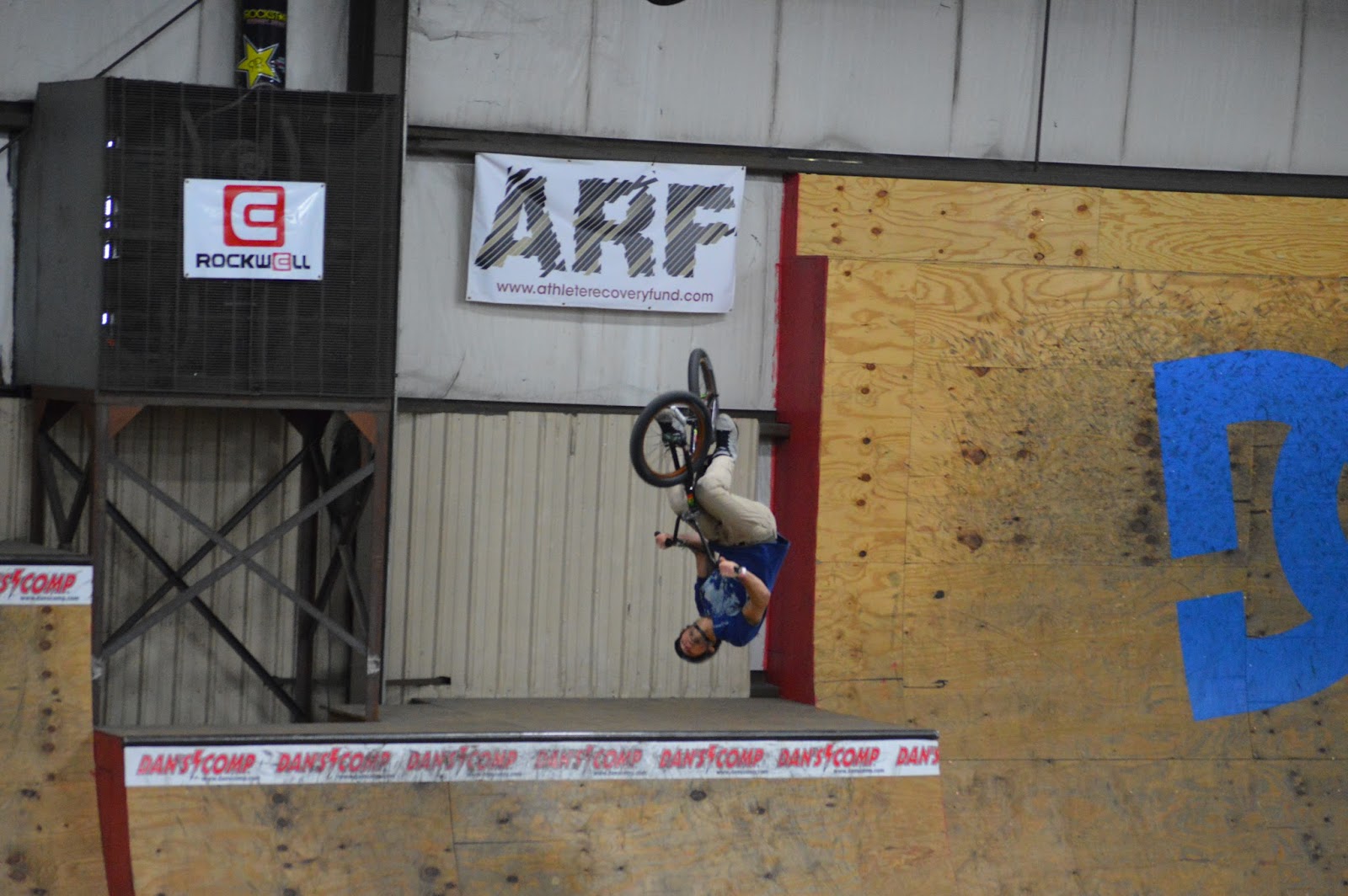 Devon Fish – Flairs Both Ways All Day Long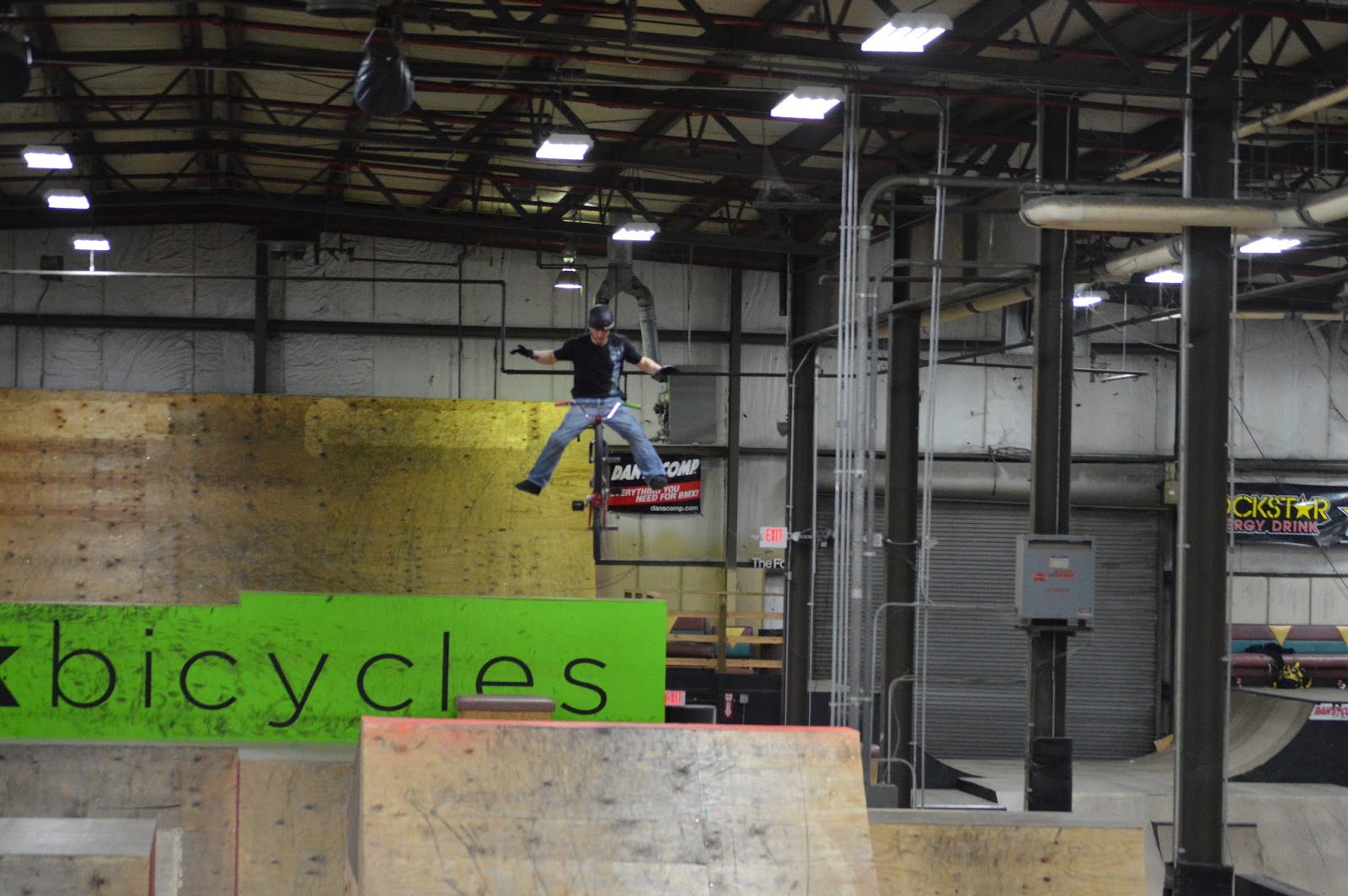 Danny Rumpe JR. – Nothing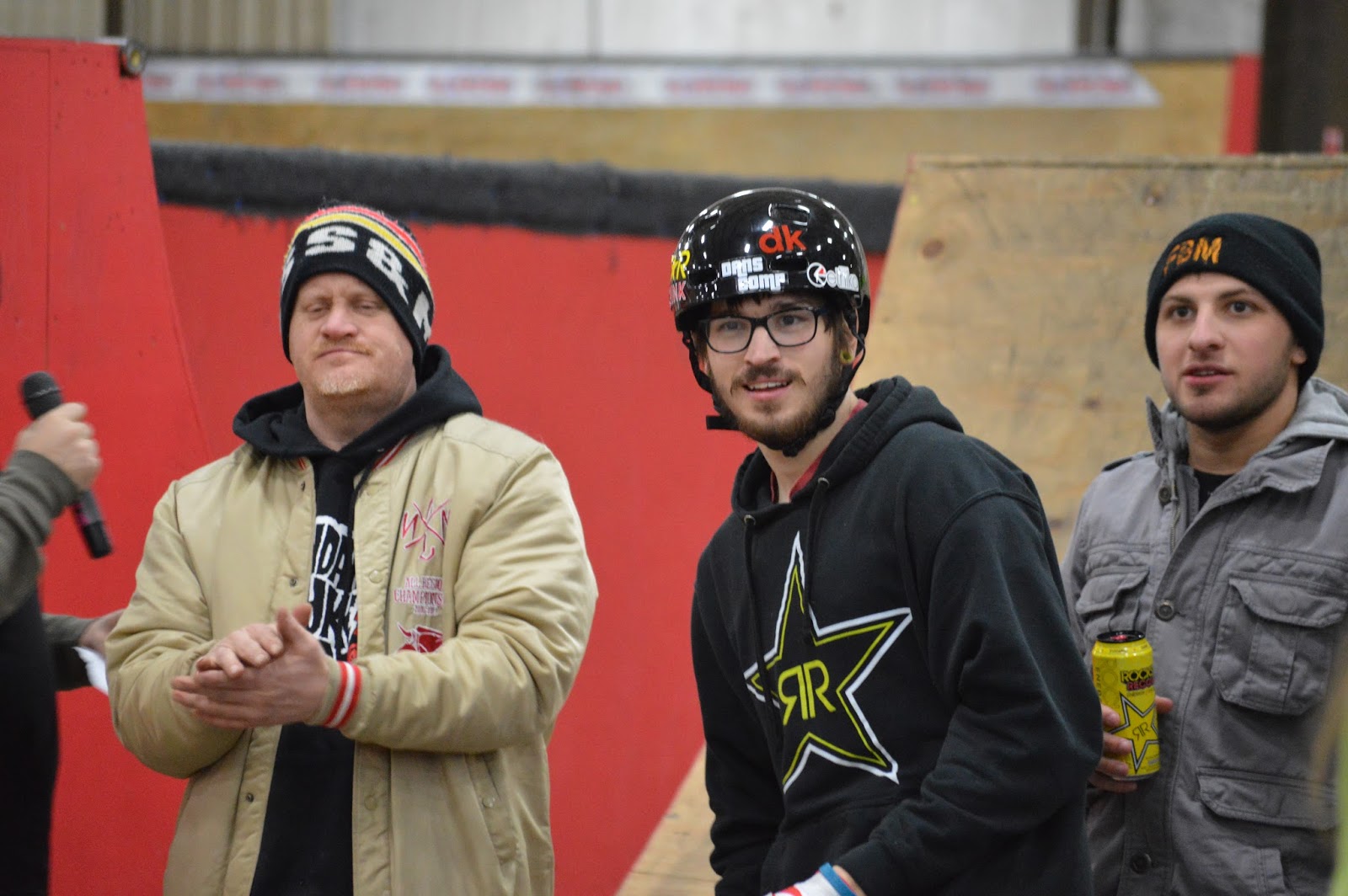 Reggie Styles – Brett Banasiewicz – Jordan Bowen
HUGE Thanks to Scott Towne & Everyone at Dan's Comp for backing stuff like this!  Also thanks to Solution Action Sports, New Republic Skatepark, and all who pitched in one way or another for the amateurs!!  I am excited to do it again next year!

All Photos: Mikey Noles -Thank You Mikey!