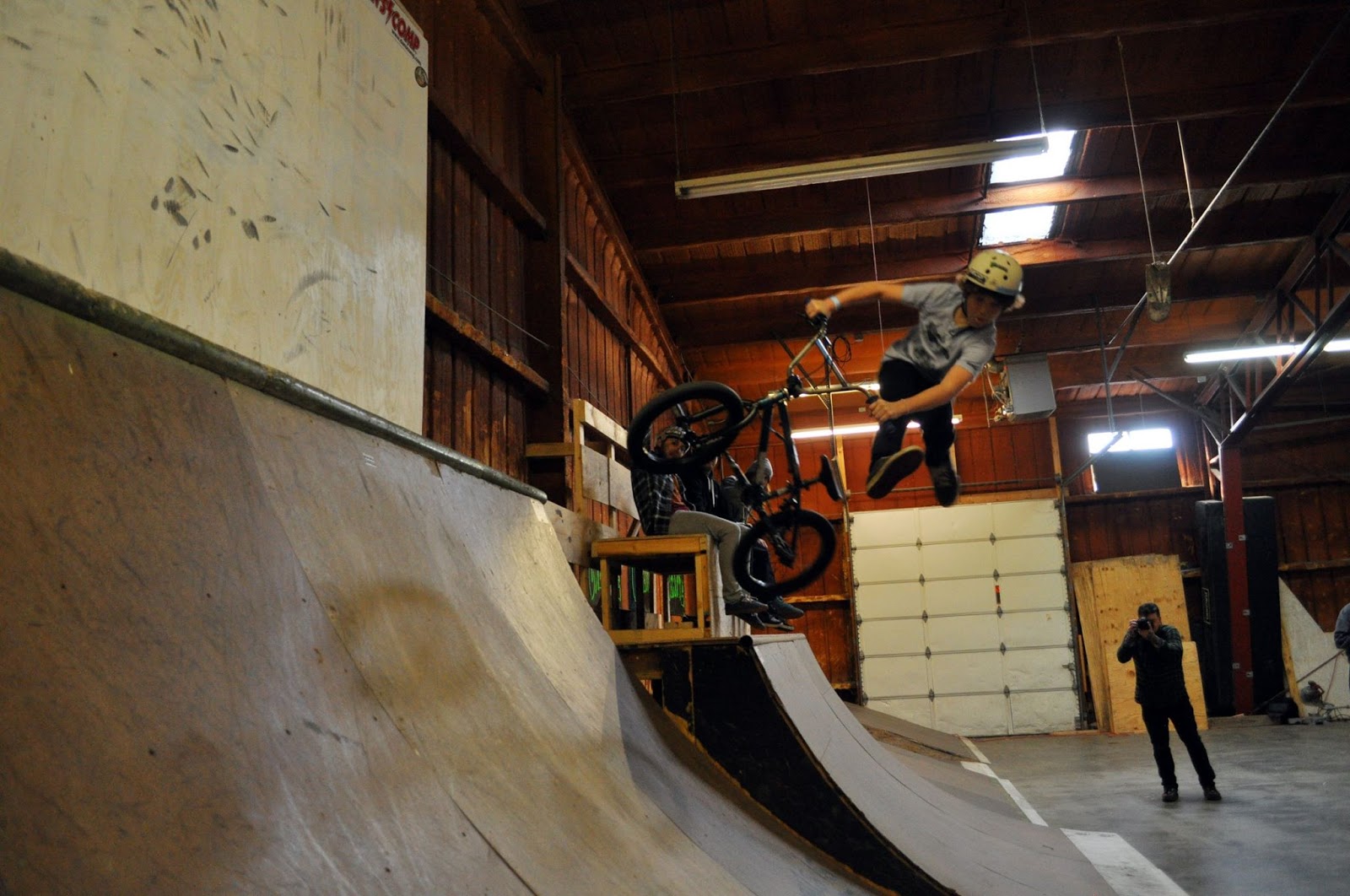 Nico Vanderheyden – No Footed Can-Can
    Northern Indiana began its day with 4″ of snow on the ground.  A challenge for all who was travelling to New Republic Skatepark in Fort Wayne.  The day began nice and early by shoveling and gearing up the park for it's 1st ever competition of any kind.  Justin Hardin and Jordan Bowen showed up with the Solution Action Sports rig with a portable box jump in tow. After the box was set up,everyone got their warm up on, while getting comfortable with the new set up.  Many people who had not been to the park gave us great reviews for its smaller size, but it is definitely a blast to ride!  People showed up from as far as west as the middle of Illinois, and as far east as Central Ohio.  Everyone who came in the door also received a free Dan's Comp draw-sting bag, and a free pass to the park! BMX was not going to let the weather get in the way for this one.
  RidersGottaRide.com ordered up some Pizzas and after everyone got their fill, we then started off the day with a good old fashion game of Foot-Down. Karl Poynter and the great folks over at Deco BMX provided us with 6 rounds of Foot-Down with various tweaks to each round, ie; Rookies, 30+er's, Oppo, and the course started out big as people got knocked out, the course shrank accordingly.  Our version of foot-down is very clean, hands and feet stay on your bike, you can throw elbows and do kick outs. We also had obstacles in play to enhance the excitement!   
Beginner Class – 1.  Nico Vanderheyden 2. Michael Sigman 3. Blake Young
Expert Class – 2. Corbin Pequignot 1. Dalton Edwards 3. Daniel Hite
After Foot Down we got started the contest, due to the weather, we combined both Beginner & Expert classes to run together, but were scored separately.  Judges for stop #1 were: Scott Yoquelet, Karl Poynter, & Reggie Styles.  Styles was on injured reserve and was on hand with a "Walker", good stuff there.  The beginner and Expert Classes were the highlight of the day no doubt.  Everyone of this youngsters put it all out on the line, by the end of the Jam session there wasn't one rider left who didn't hit the ground and get back up to try it again! Nico Vanderheyden ended up pulling out the victory in the Beginner Class, 2nd place went to Michael Sigman, 3rd spot to Blake Young!  Expert Class was an intense class, I give Hannah Roberts a huge thumbs up for coming up and showing some of these guys how to ride!  Dalton Edwards ended up making the judges smile the most by pulling out the win, Dalton was doing some insane spins and variations to flat over the little box jump backwards!  2nd Place brought to you by a local out of Columbia City Indiana, Corbin Pequignot. 3rd place went to Daniel Hite who was busting moves over the Solutino Action Sports Box all day long.  Super stoked on the future of BMX in and around northern Indiana!
GlennSalyers with a Showman Glide down the Hubba
The Pro Classs was cancelled and we combined the Open Class with the newly named "Show Class"  and judged the Open guys separately from the Show guys.  At any rate, Team Solution Action Sports was in effect and putting on a serious demo for everyone with flips, whips, 720's, Flair Whips by Gerber, & Feeble Grinds galore.  The Open Class was won by Southern Indiana's favorite son, & Hardcore Sportz Rider Andy Sizemore.  Andy has a great attitude and a great style as he was hitting lines and shredding the park to no end.  2nd place was dealt to Fort Wayne native, Levi Brand.  Levi with his 15″ bars was out on the park all day long terrorizing everything in his path.  3rd place went to Daniel Hite, Daniel was working double time by being the only rider to compete in two classess!  Honorable mention to Wes Huddleston in the Open class for his unique style and keeping me, if not everyone entertained through-out the day!
Overall the contest was extremely fun and it brings back good memories for me and the older generation, while completely making new memories for the up and comers!  This is what BMX is about Folks, Thanks to every single one of you who supports BMX and the people who are involved in it!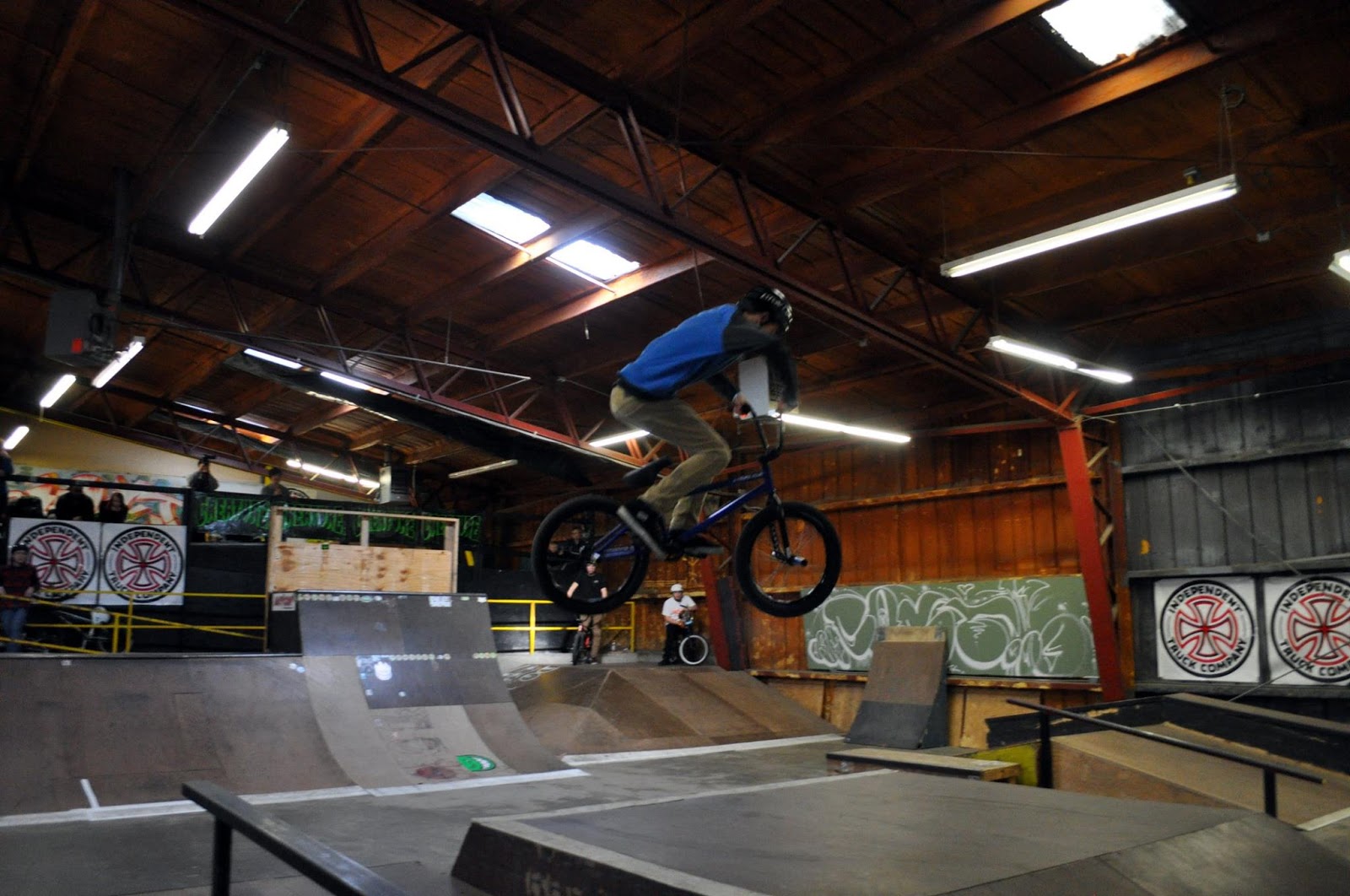 Dalton Edwards – 180 Over the Box Backwards to Fakie
Chris Gerber with the eye of the tiger, Dinger Dnging, Justin Hardin on the Mic, Glenn Salyers simply taking it all in.
Jordan Stark with a Ramp to Ramp Transfer
Danny Rumple – Wall Tap to hit the overhead light with your shoulder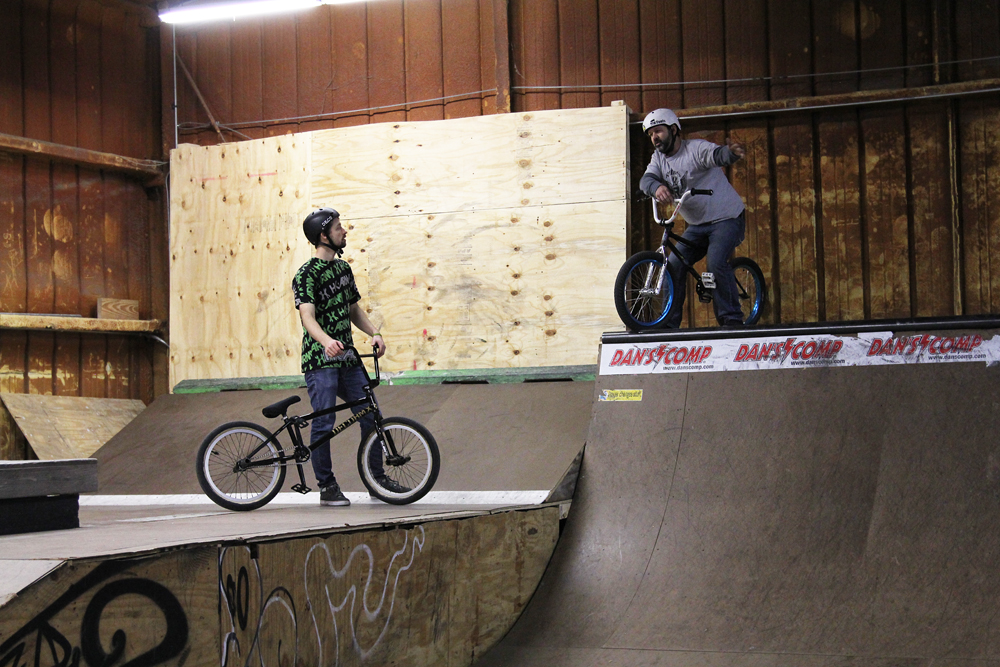 Karl Poynter & Myself talking shop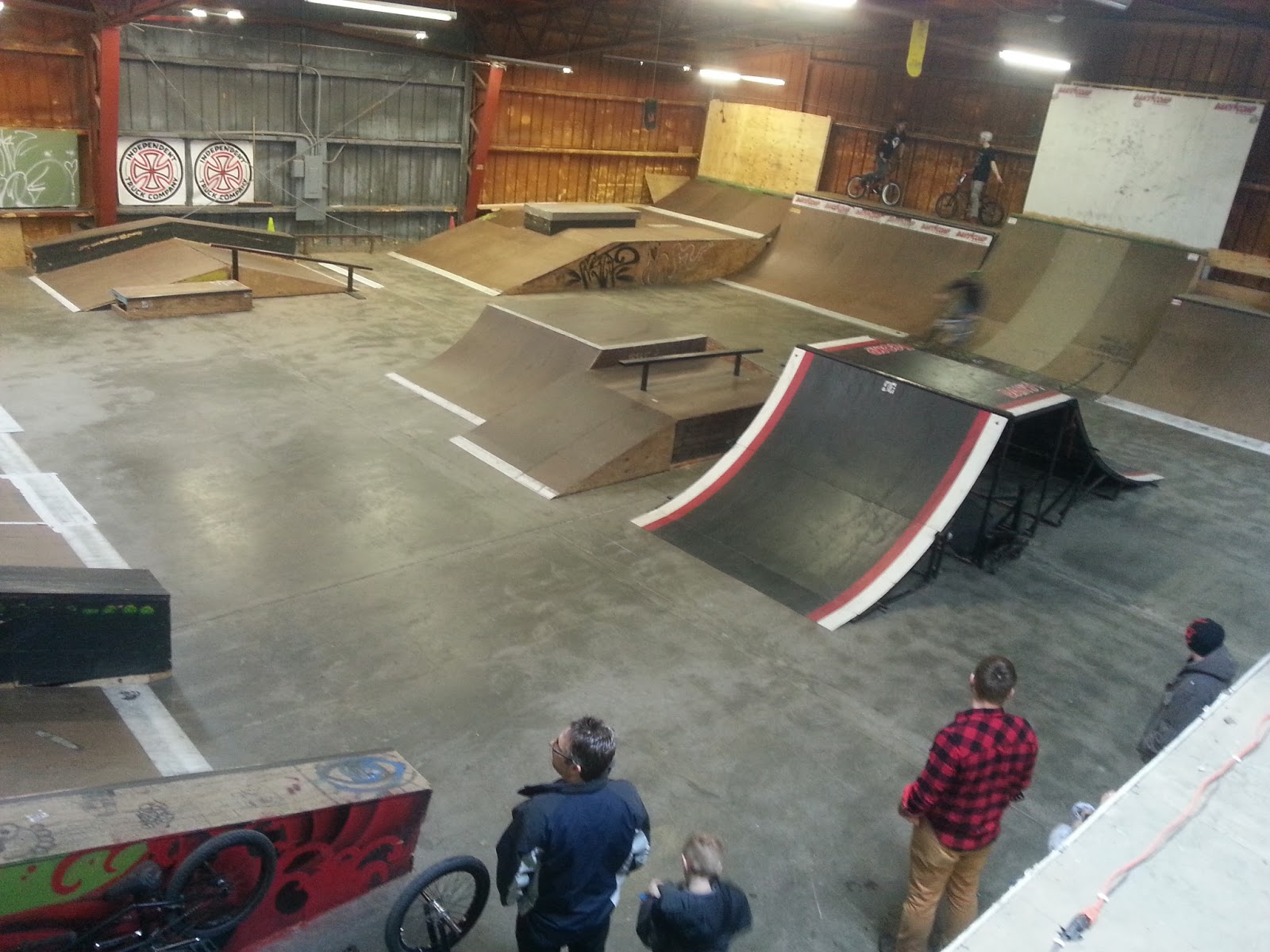 Overview from the Judges Area
Reggie Styles – 1 Foot in the Grave…
THE KITCHEN BMX AND SKATEPARK
#MADDOG
Photos: Shot by KARL POYNTER / JOSH "WOMBAT" ORR
Special Thanks to EVERYONE at Dan's Comp!